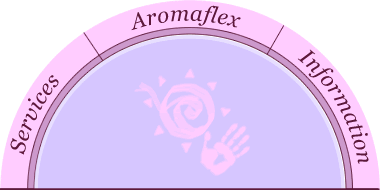 Information - Nutrition and Lifestyle Coaching
Nutrition and lifestyle coaches advise individuals and groups in healthy eating and lifestyle choices to improve health and wellbeing. The goal is to offer strategies for personal change and to work towards a sustainable healthier future using dietary analysis software, body composition analysis, meal planning and health coaching. A nutrition and lifestyle coach will focus on developing healthy eating programmes to ensure clients are eating for optimal health and to minimise the impact of genetic and environmental influences e.g. stress, pollution and lifestyle.

A nutrition and lifestyle coach also takes into account the food preferences, cooking skills, available time and exercise preferences of their clients and educates & motivates them towards personal change that will benefit their quality of life for the future.
For more details contact Britta at Aromaflex